6 - 08 - 2019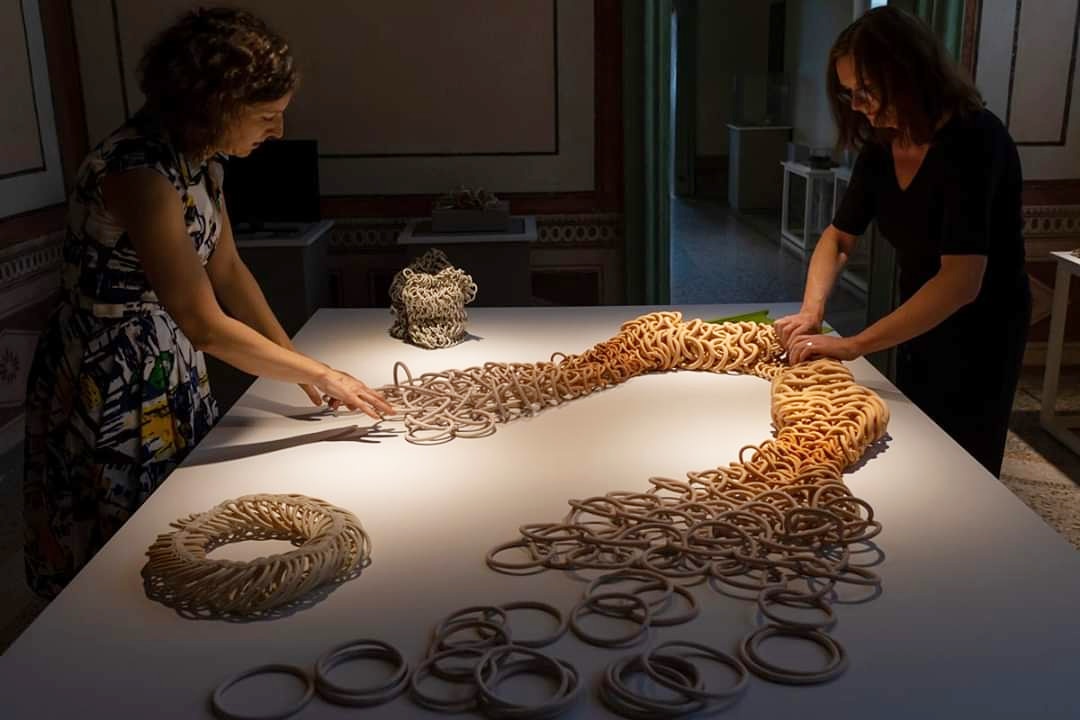 'Carry me' eartenware. Christiana Fissore, director of the museum and me.
July 10 - September 29 solo exhibition at Museo della ceramica Mondovi, Italy.
Sculptures I made during my artist in residence. The side specific work: 'Carry me', designed and made specially for this room in the museum.